Hello Pretties,
OK, today is my first OOTD (Outfit of the Day) post. In these posts, bloggers "model" current fashion trends anything from skinny jeans, florals, graphic sweaters, to camouflage, gladiator sandals, you name the trend and you will find a blogger wearing it in an OOTD. After 5 months of blogging, I figured it was time for me to jump in! So today, I'm on the catwalk in Emerald Green and Black! I betta werk!
Details:
Tunic – c/o of Gwynniebee
Pants(old) – Lane Bryant
Boots(old) – HSN
Purse(old) – Kate Spade
Jewelry – Charming Charlie
Whew, that wasn't so bad! Stepped out of my comfort zone into the spotlight. I'm much more comfortable researching the latest trends or sharing a DIY project. Growth occurs when we stretch ourselves just a little bit outside of what's easy or what comes natural to us. But I have to admit, it was a ton of fun! I may just do it again!
How are you stepping out of your comfort zone? Did I werk it?
I'm link partying this week with some fashionable bloggers:
Glow Kouture

The Pleated Poppy

Wardrobe Wednesday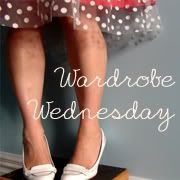 Because Shanna Said So

Get Your Pretty On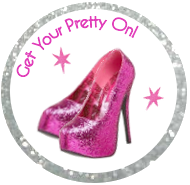 Keep it Pretty,
robincharmagne