Hello pretties,
I hope your weekend was good! We had a very, very light dusting of snow this weekend. That's really all we can handle without the city shutting completely down. Since it was cold, I stayed in and tackled one of my messes – the closet shelf.

I found these wire shelf dividers on Beyond the Rack and snagged a couple.

My house was built in 1987 so the closet space is really lacking. I dream of a custom reach-in closet. Like this…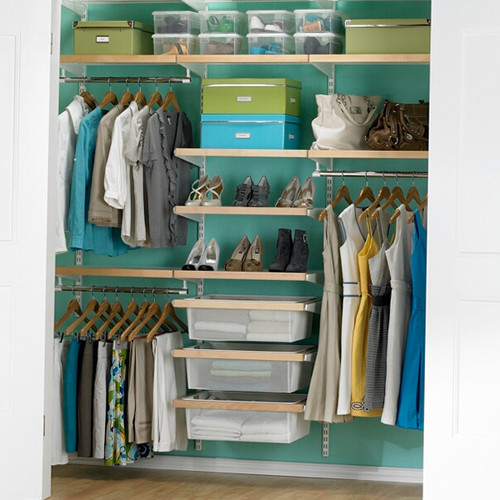 But I digress, this shelf is a catch-all for handbags and other stuff and yeah I pretty much just throw stuff up on that shelf, hence the mess.
And jelly bags, I don't know why I was holding on to these and I don't think even Goodwill would want them.

But I got it together, the dividers just snapped in and worked perfectly for the task…tah-dah…

That was the shelf, I still need to tackle this other mess, but I don't know how just yet.
Linking today with still being [Molly] – a blog about faith, fashion, love and awesome!
Are you tackling a messy closet? How do you organize your handbags?
Keep it Pretty,
robincharmagne